RELIABLE REPAIRS, MAINTENANCE AND INSTALLATIONS
OVERVIEW OF OUR BOILER WORK
Here at A&B Plumbing and Heating, we specialise in installing, repairing and maintaining boiler systems across Nottingham. Our services are tailored to meet the requirements of domestic properties. Whether you require urgent repair work or a new boiler upgrade, we can help you.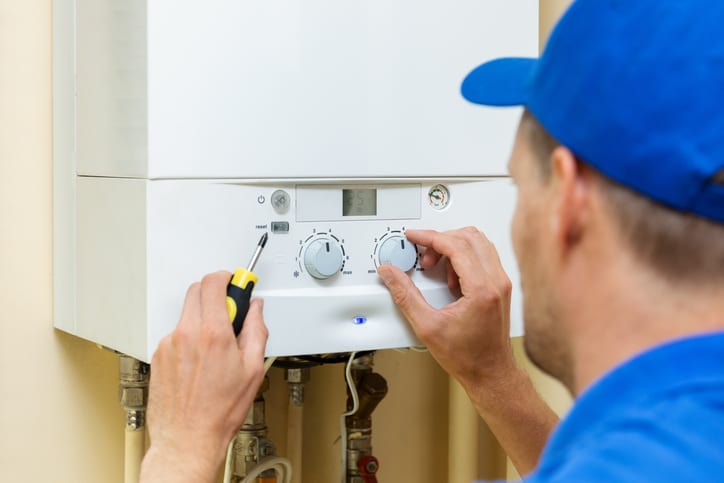 A&B Plumbing and Heating are certified to supply and install Worcester Bosch boilers. Our Gold Award means that we have been checked, tested and approved to provide safe, professional and reliable installations.
REPAIRS AND INSTALLATIONS
QUALITY ASSURED SOLUTIONS
Our fully equipped and trained team can handle a variety of boilers, including both gas and electric boilers. We can supply different product parts and components to repair your boiler and central heating. Our repair service is competitively priced to give you the best possible service.
If you are looking for a new boiler installation or upgrade, speak to our team today. All of our boilers come with a full guarantee which covers our workmanship and the product we install. Our team can help you with upgrade options to ensure your new boiler suits the needs of your property.
If you are looking for a quote for your plumbing or heating needs, we'd love to hear from you! Our skilled team have an extensive amount of knowledge to share and are committed to helping customers.
Follow our social media profiles to stay up to date with our latest work, offers and news.
Boiler Repairs and Installations
Bathroom Fitting
Power Flushing
Plumbing Repairs and Installations
Heating Repairs and Installations
Central Heating Systems
Landlord Certification
Emergency Repair Work
All of our services are guarantee protected and carried out by trained industry experts.
We are an established plumbing and central heating service provider, providing expert support, reliable workmanship and great customer service throughout Nottingham and nearby areas.