OVERVIEW OF OUR PLUMBING AND HEATING
AVAILABLE 24 HOURS A DAY, 7 DAYS A WEEK
Our general plumbing and heating services and solutions include everything from minor repair work through to bathroom installations. We work across Nottingham and all surrounding areas, offering our reliable work to homeowners.
Here at A&B Plumbing and Heating, we are experts within the field and can undertake all types of repair, maintenance and installation work. Our skilled engineers have all the knowledge and equipment they need to provide professional and reliable work.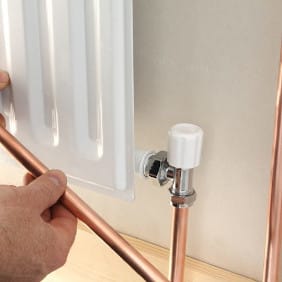 ---
PLUMBING SERVICES
ALL TYPES OF PLUMBING
We specialise in providing expert support and reliable workmanship for all types of plumbing work, including the following:
Blocked Sinks, Toilets and Drain Unblocking
Leaking Pipes and Faulty Taps
Bathroom Upgrades and Installations
If you have any plumbing work that requires expert attention, simply get in touch. You can expect a professional and reliable service every time.
HEATING SERVICES
ALL TYPES OF HEATING
Looking for a reliable company to help with your heating system? Look no further than A&B Plumbing and Heating. Our engineers can provide support and assistance with boilers, central heating systems, radiators, underfloor heating and much more. We can offer expert advice to help you repair and maintain the heating system within your home.
All of our services are undertaken using safe and efficient industry methods and are guarantee protected for your complete peace of mind. The materials and products we use are recognised as high quality within the industry.
Call us today to speak to discuss your heating needs with our expert engineers.