---
---
When it comes to providing dependable plumbing and heating services, our skilled team have a proven track record. As a local company, we understand how important it is for home owners to ensure they are working with a trusted and professional company. Here at A&B Plumbing, we take pride in delivering services and solutions that are of the highest quality and carried out with attention to detail.
We can proudly announce that A&B Plumbing have been awarded with:
Best Plumbing & Heating Engineer 2019 – Nottingham
My call was answered quickly and efficiently, I was promised a return call to let me know if and when someone could come out to a broken down boiler on a freezing cold day. I was told someone would come out after 3pm. Alex came and very efficiently got my boiler working (a problem with the pump) and took time to show me have to correct the pressure. Alex was pleasant, efficient and helpful. I will certainly call him again for future work.
---
OUR SERVICES AND EXPERTISE
TAILORED TO SUIT ANY NEED
Our extensive range of services includes everything from urgent repair work and power flushing to scheduled maintenance and bathroom installations. Below are just some of the main services we offer, click on a service to find out more.
Central Heating Systems
Gas Work
Underfloor Heating
Repair Work and Maintenance
Emergency Repair Work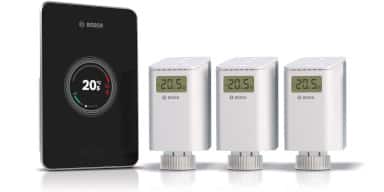 ---
OUR COMPANY
DEDICATED AND TRAINED
Based in Nottingham, we provide all of our services across the area and all surrounding areas. We are a fully established company with a wealth of skill and experience to offer. With over 15 years of experience within the trade and assisting customers, we have developed an excellent reputation and a loyal customer base.
As a company committed to safe working practices and certified work, we are fully licensed, insured and qualified within the industry. We can provide safe gas work and are a Worcester Approved Installer. With A&B Plumbing and Heating, you can expect a professional and friendly service from start to finish.
ADVICE AND SUPPORT
AVAILABLE TO HELP 24 / 7
With the aim of providing our customers with a dedicated and dependable support system, we offer an emergency service that is available 24 hours a day, 7 days a week.
Whether you require urgent repair work and know exactly what the problem is or need a professional to assess the situation, our team will be able to help you. We have all the required tools and equipment to efficiently and accurately diagnose any issues with your plumbing or heating system.
Whenever you need expert help, do not hesitate to get in touch.