HEATING AND PLUMBING BEESTON
YOUR LOCAL PLUMBING AND HEATING EXPERTS IN BEESTON
LOOKING FOR A RELIABLE PLUMBER OR ENGINEER?
Welcome to A&B Plumbing Beeston - Your local plumbing and heating experts. We specialise in providing a full range of plumbing and heating services that are cost effective, reliable, professional and simple. We have a small but very capable team of industry experts that are dedicated to delivering high quality workmanship and great customer service. Whenever you find yourself in need of plumbing Beeston, make sure you give us a call.
With years of experience working within the trade and industry, our customers can benefits from our valuable knowledge, professional skills and efficient techniques. We believe that our skills have been tested and proven over the years, allowing us to continuously provide second to none services. Here at A&B Plumbing Beeston, we take our work extremely seriously and put safety at the focus of every job. Our health and safety trained team work with attention to detail and precision to ensure finished results are dependable and value for money.
Whether you are looking for a local company to quote for a new bathroom installation or boiler repairs Beeston, we are always happy to offer our expertise and advice. Although we are a small, local company, our capabilities are much larger, meaning we can undertake everything from quick and small jobs to complex and large projects.
TALK TO ONE OF OUR EXPERTS TODAY
Would you like a quotation? If you are interested in finding out how we can help you, just give us a call and our friendly team will take care of the rest. We can provide you with all the time and advice you need for your plumbing repair, maintenance or installation needs. A&B Plumbing Beeston can be relied on for efficient, cost effective and professional plumbing and heating work every time.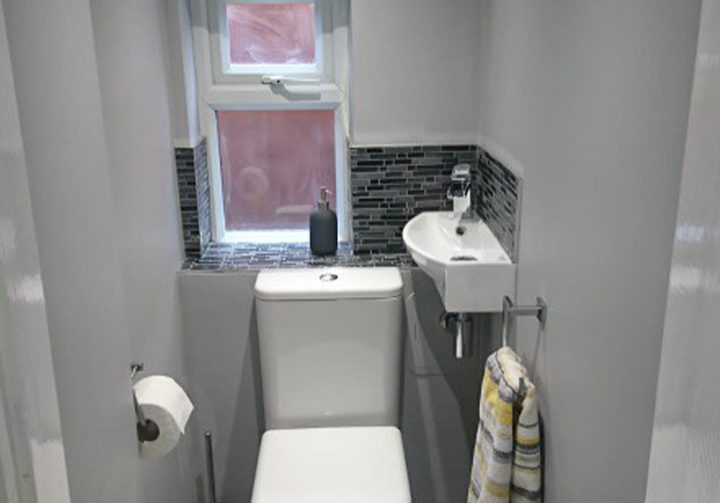 If you are looking for a quote for your plumbing or heating needs, we'd love to hear from you! Our skilled team have an extensive amount of knowledge to share and are committed to helping customers.
Follow our social media profiles to stay up to date with our latest work, offers and news.
Boiler Repairs and Installations
Bathroom Fitting
Power Flushing
Plumbing Repairs and Installations
Heating Repairs and Installations
Central Heating Systems
Landlord Certification
Emergency Repair Work
All of our services are guarantee protected and carried out by trained industry experts.
We are an established plumbing and central heating service provider, providing expert support, reliable workmanship and great customer service throughout Nottingham and nearby areas.